Mold Inspection in the Phoenix Valley
Serving Scottsdale, Mesa, Maricopa County, and nearby communities
Find out if mold is on your property
You can't fix an issue if you don't know the source of the problem. Find out if mold has infiltrated your home or business by contacting our team at MoldGone. We'll conduct an extensive mold inspection service at your home or commercial building in the Phoenix Valley to find the source of the mold, the cause, and develop a strategy to mitigate it. We serve the Arizona communities of Scottsdale, Mesa, Gilbert, Phoenix, Chandler, Tempe, Goodyear, and Cave Creek. 
Why should I worry about mold?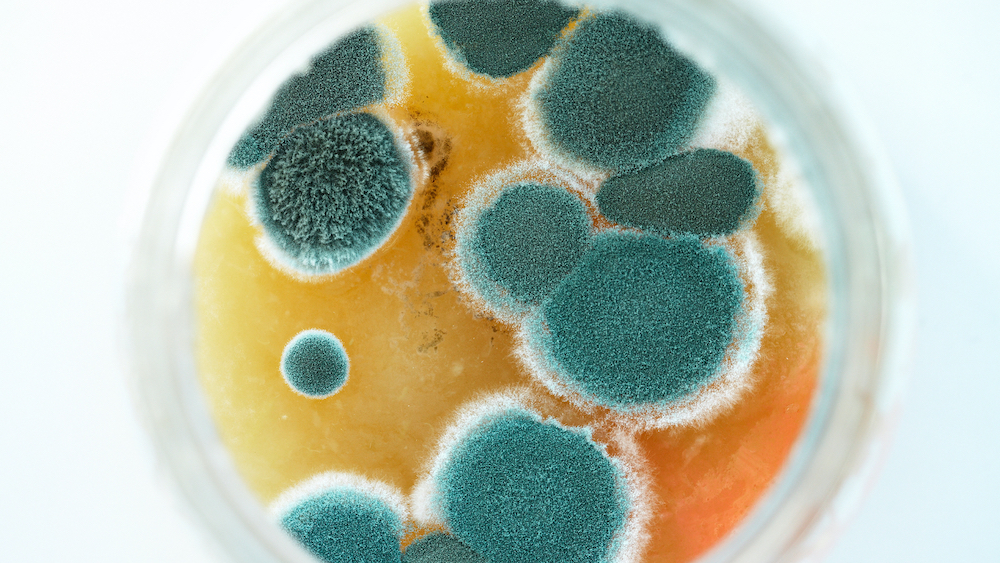 Mold is more than just an aesthetic issue; it can also cause numerous issues with your health. Mold exposure can cause significant symptoms in humans and pets, including: 
Dizziness

Rashes

Sneezing

Coughing

Headache

Sore throat

Fatigue
Extended exposure to mold can lead to mold toxicity, causing you to experience neurological and severe respiratory symptoms. 
What are some signs that there is a mold problem on my property?
Here are some signs that mold could be growing and spreading on your property without you knowing it:
Mildew smell resembling a basement

Carpet stains

Respiratory symptoms resembling a cold or allergies

Discoloration on your furniture

Musty smell when your HVAC unit is running

Film on floor tiles
These are just some of the signs mold could be on your property. The only way to know for sure is to call our mold inspection company. 
What mold inspection services do you offer?
Informal Inspection — FREE!*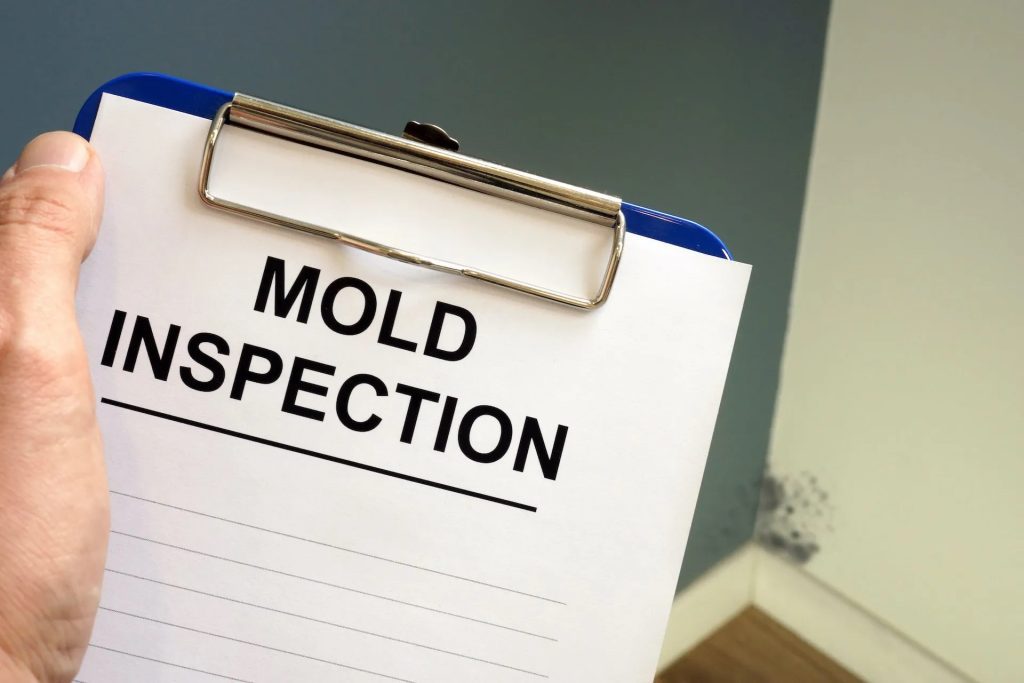 The informal inspection includes everything offered in the formal inspection except for the 35+ page inspection report. Additional testing costs are charged separately. 
*The price of our formal mold inspection is a starting price. It may increase based on the complexity and duration of your inspection. Our informal mold inspections offer no formal reports. Any lab results from testing will still be provided. 
When you call MoldGone regarding mold inspection, you are our number one priority. Our staff will ask questions about your property, such as the type of building and size. We'll also ask about the dimensions of your rooms so we know how many certified technicians to send to perform the inspection. 
When we arrive at your residence or business, we begin by walking through the property, looking for signs of water intrusion and checking the moisture and humidity levels. These can be factors that encourage mold growth. We also search for visual signs of fungal growth. 
We utilize advanced inspection tools to check if mold has spread behind your walls. We always respect your property and never do anything without your knowledge or permission. 
Call us now to speak with a certified mold remediation specialist. 
What happens if the mold inspection finds mold on my property?
First, don't panic. Mold is a common issue in the Goodyear, Tempe, and Phoenix, areas. Finding mold on your property just means that you can take action to eliminate it. Because you have MoldGone on your side, the mold remediation process is efficient and affordable. 
Many people worry that there will be significant demolition involved in the mold removal process. But with our advanced dry fog technology, we can perform the entire service with minimal demolition. The dry fog particles are so tiny that they can reach every crevice of your property without getting any of your belongings wet. Therefore, you don't need to remove anything from your rooms before we begin the dry fogging process. 
So the mold inspection found mold — why can't I remove it on my own?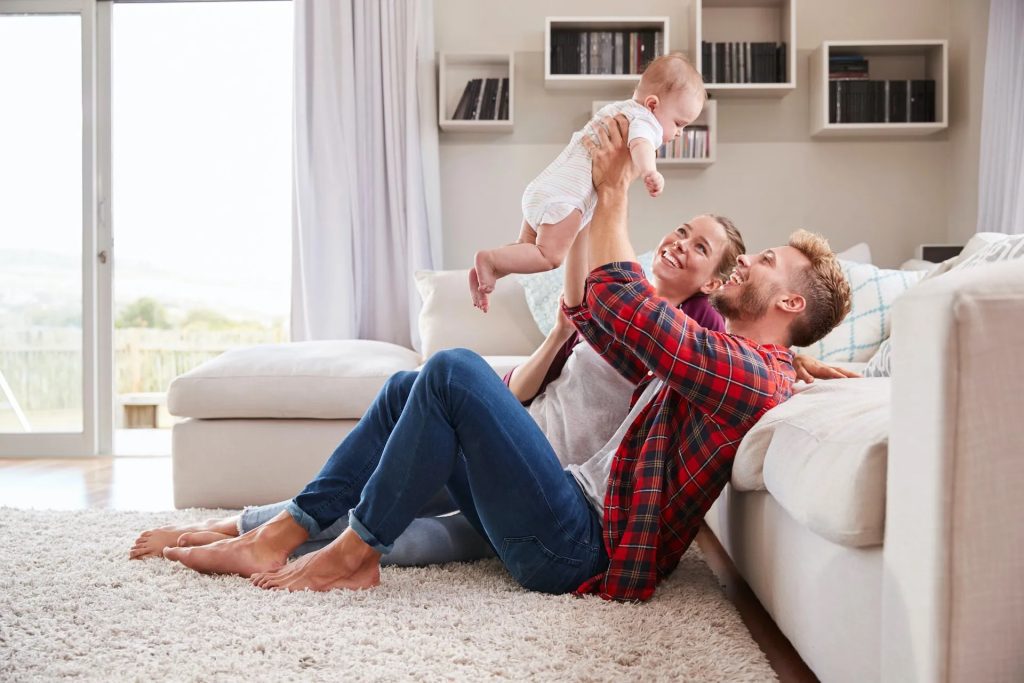 When our mold inspection company uncovers mold on a property, the owners often ask us if they can remove the mold on their own without professional assistance. We never recommend it. 
First, household cleaners can't eliminate mold. It can bleach its color, making it look like it is removed, but it can't eliminate all of the invisible spores. In fact, DIY attempts at mold removal can actually spread the spores throughout your property, exacerbating the problem. 
Instead of trying to do it on your own, turn to MoldGone and our extensive training with advanced dry fog technology.
Our Certified Mold Inspectors Can Detect Mold That Isn't Visible
Mold often grows and hides, lurking in places hidden from view, like behind your walls. MoldGone has the technology and training needed to find mold no matter where it is on your property. 
Don't assume you don't have mold simply because you can't see it. That can be a costly and even harmful mistake. Hire our team of certified mold inspectors at MoldGone. Give us a call or fill out the contact form on this website to speak with an inspector or schedule a time for us to visit you. We serve the Arizona communities of Scottsdale, Mesa, Tempe, Gilbert, Phoenix, Chandler, Goodyear, and Cave Creek.
Schedule your mold or harmful pathogen inspection today!
Or call 480-418-7228 to request an inspection with one of our mold specialists in Cave Creek, Phoenix, Scottsdale, Mesa and the surrounding cities in Maricopa County, Arizona.
Contact Us for Mold Testing & Remediation
MoldGone is the leading mold remediation company in Cave Creek, Phoenix, Scottsdale, Mesa and the surrounding cities in Maricopa County, Arizona. If you have mold on your property, choose the region's best local mold removal technicians. Call our office today to learn more or use this website to schedule your appointment.
Service Area
Also serving outside of Maricopa County for an additional fee.