Mold Remediation in the Phoenix Valley
Dry-Fog Technology A Patent-Protected Demolition-Free Mold Remediation Process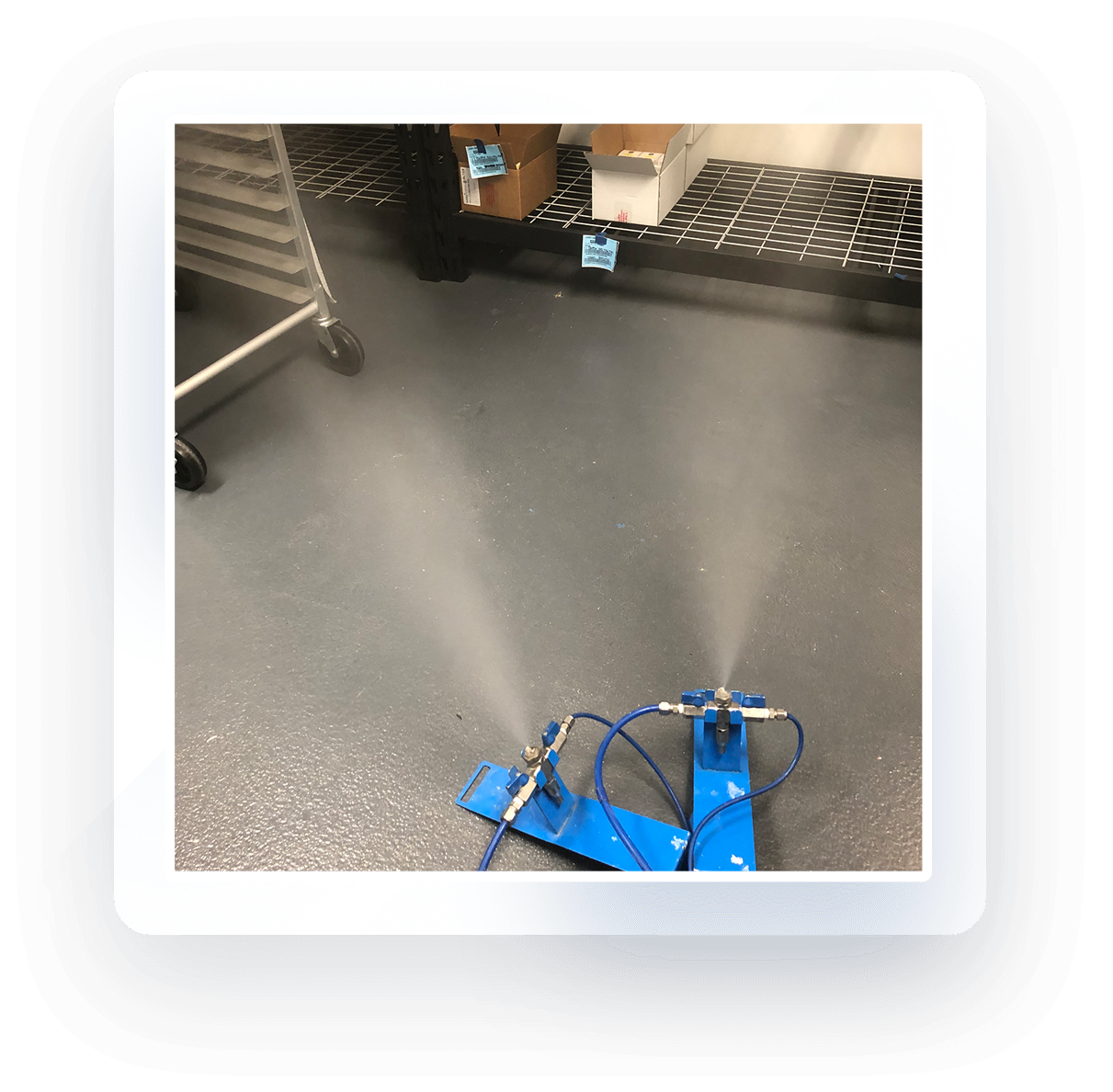 The dry-fog method and process we use to rid your home or building in Phoenix, AZ and the surrounding areas of mold, bacteria, viruses and fungus has been trusted in the field of medicine for decades. Our mold remediation services have been utilized to sterilize surgical facilities and cancer outpatient centers to provide safe and sanitary operating conditions for surgeons and their patients. We've brought this EPA-approved technology and patent to the mold remediation industry to provide a cost-effective, highly efficient alternative to traditional mold remediation.
Whereas traditional mold remediation relies on extensive demolition and removal of affected substrate and even personal belongings our process actually sterilizes mold and home contents so you don't have the added expense of rebuilding and replacing personal items. We can sterilize and protect your homes contents' to denature mold spores and bacteria and keep it from ever growing back.
Mold Gone's 2-Step Mold Removal Process
Schedule your mold or harmful pathogen inspection today!
Or call 480-418-7228 to request an inspection with one of our mold specialists in Phoenix, Scottsdale, Mesa and the surrounding cities in Maricopa County, Arizona.
Contact Us for Mold Removal in Phoenix
If you have any questions or wish to reach us for any reason, feel free to fill out the form below or call us so we may help.
Service Area
Also serving outside of Maricopa County for an additional fee.