Mold Remediation in the Phoenix Valley
Dry-Fog Technology A Patent-Protected Demolition-Free Mold Remediation Process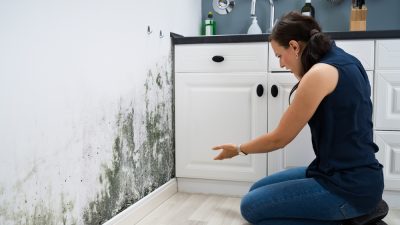 Mold Remediation in Phoenix, AZ
Do you have a mold problem on your property and don't know where to turn for help? MoldGone provides mold remediation services throughout the Phoenix Valley, including the cities of Scottsdale and Mesa, along with all of the communities throughout Maricopa County. To learn more, call our office today or schedule your appointment online. 
What is mold remediation?
Mold remediation includes the removal and prevention of mold recurrence. Though there are slight differences, mold remediation is often referred to as mold removal, mold cleaning, mold mitigation, or mold elimination.
How does MoldGone perform mold remediation?
Mold spores are invisible to the eye. But just because you can't see them, that doesn't mean they aren't lurking on your property. Damp areas of your home or business are the most at risk for mold growth, and when mold spores land in those areas, they multiply rapidly.
We begin by inspecting your property for signs of mold and areas that promote mold growth. If needed, we can perform testing to determine the strain of the mold. Once we have the necessary information, we begin the mold remediation process with our advanced dry fog technology.
Innovative Dry Fog Technology
MoldGone uses an advanced and patent-protected mold remediation process with zero demolition
The dry fog method we use to eliminate mold, bacteria, viruses, and fungi in your Phoenix, AZ, area home or business has been trusted for decades. In fact, it is so effective that it is often used in medical facilities. 
Our mold remediation services have been utilized to sterilize surgical facilities and cancer centers to ensure sanitary and safe operating conditions for surgeons and patients. Dry fog technology is also used in daycares, schools, gyms, and other buildings where sanitation is essential. MoldGone uses this EPA-approved dry fog technology as a cost-effective mold remediation service for home and business owners in the Phoenix area.  Dry fog technology is different from traditional mold remediation. Traditional services rely on extensive demolition to find the source of the mold. Furthermore, you have to remove all of your belongings from the property. With dry fog, zero demolition is necessary. It is more cost-effective than traditional mold removal services because we don't have to tear down walls and rebuild them.
Our advanced dry fog process utilizes 2 steps:
Is mold remediation a lengthy process?
Nope! In many cases, we can perform the entire mold remediation process with dry fog in just one day. That is because dry fog requires no demolition. 
In the past, with traditional mold removal techniques, mold remediation took much longer because mold removal technicians had to break down walls and flooring to find the source of the issue. Fortunately, with dry fog technology, the process is quick and easy.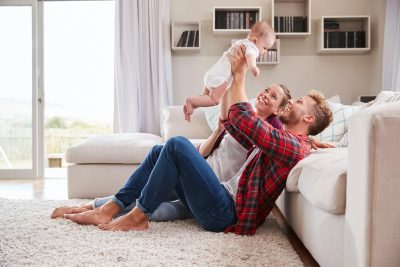 There is black mold on my property. Can dry fog remove it?
Absolutely! Dry fog technology eliminates all types of mold, including black mold. 
People get nervous about black mold because of the many narratives surrounding it. Some of them are true, while others are myths. While many people believe that black mold is more toxic than other varieties, that isn't true. 
All mold can cause respiratory and other symptoms, including:
Runny nose

Red eyes

Coughing

Dry skin

Sore throat
People tend to fixate on black mold because it is one of the easiest strains to spot with the naked eye. Black mold shows up as large black or dark green splotches, and it often has a distinctive smell reminiscent of mildew or a wet basement. 
Fortunately, mold remediation with dry fog eliminates mold and other pathogens, such as bacteria and viruses. 
Schedule your mold or harmful pathogen inspection today!
Or call 480-418-7228 to request an inspection with one of our mold specialists in Phoenix, Scottsdale, Mesa and the surrounding cities in Maricopa County, Arizona.
Contact Us for Mold Testing & Remediation
MoldGone is the leading mold remediation company in Mesa and Scottsdale, Arizona. If you have mold on your property, choose the region's best local mold removal technicians. Call our office today to learn more or use this website to schedule your appointment.
Service Area
Also serving outside of Maricopa County for an additional fee.